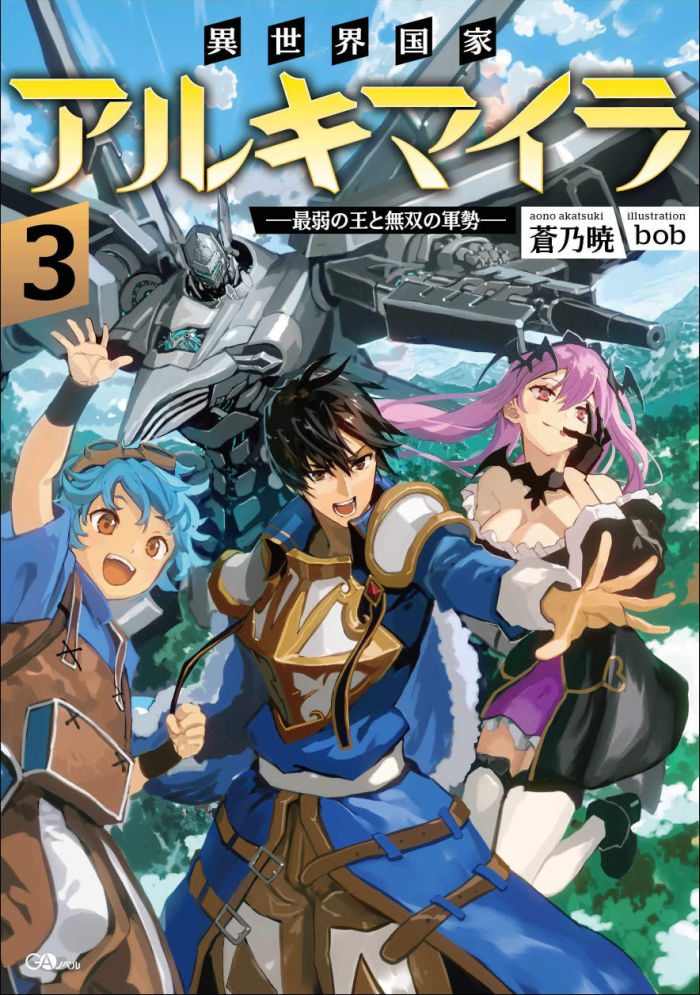 Another World Nation Archimaira: The Weakest King and his Unparalleled Army
In the near future when VRMMO games become commonplace, the main character is suddenly transferred to a world similar to the game he was playing.
The game was was of the genre "Nation Strategy Simulation Game", and it was based around the concept of a human king leading a demon nation.
NPC demons who had suddenly gained an ego.
They had tremendous strength and paid no heed to the grave threat a whole different world posed.
However, on the other hand, the main character they followed was the "weakest king" who had no fighting power.
This is a story about the weakest hero who can't even beat goblins, leading the demons as the dictator of a military power in another world…
Author: 蒼乃 暁
Chapters: 77
Aliases:

Isekai Kokka Arukimaira ―Saijaku no Ou to Musou no Gunzei― 異世界国家アルキマイラ ~最弱の王と無双の軍勢~