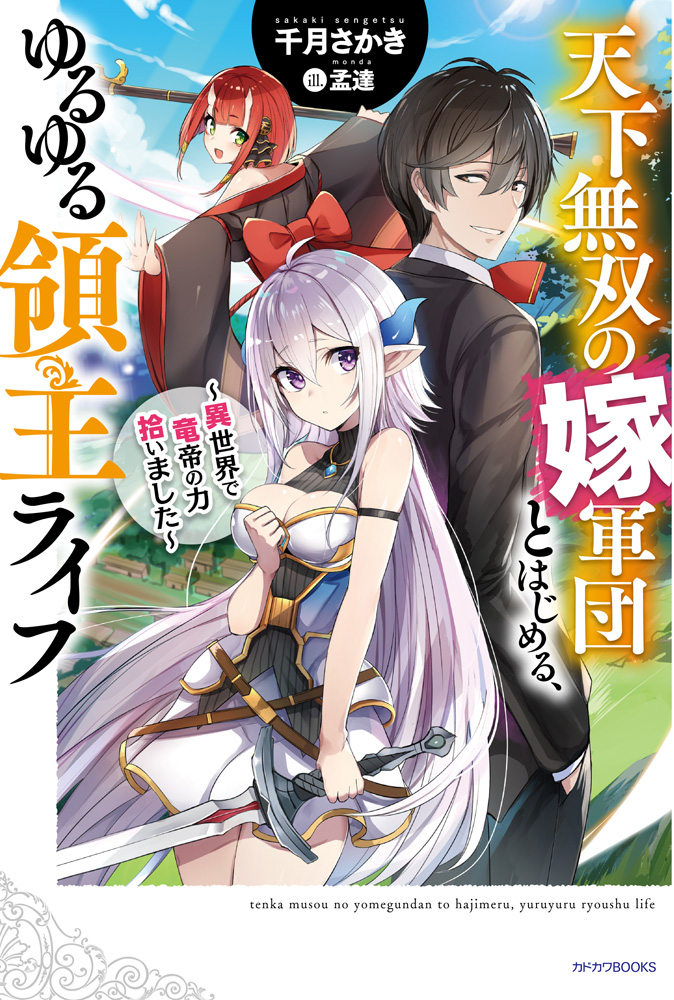 The Heir of the Dragon Emperor and his Bride Corps (WN)
Kiryu Shouma, an employee of Arasa Company, resigned from his job. He was thinking where he should go next, but found himself in a different world after walking out the company doors.
It was a world with monsters rampaging around, yet the goddess who summoned him didn't gave him a single skill. In fact, he already has the power and skill needed to overwhelm the people that summoned him. That is because during his "Chūnibyou Phase", he obtained a skill called "The Overlord of Variant". He wasn't able to use it in his former world but can in this wold.
Thus, by using the power he obtained, the journey to build a country in the new world has begun.
Author: Sengetsu Sakaki 千月さかき
Chapters: 121
Aliases:

Ryuutei no Koukeisha to, Tenka Musou no Yome Gundan ー Imasara Kakusei Shita Moto Chuunibyou Arasa no Kenkokuki (Old title) Ryū tei no kōkei-sha to, tenka musō no yome gundan ̄ imasara kakusei shita moto chūnibyō arasā no kenkoku-ki ̄ Tenka Musou no Yome Gundan to Hajimeru, Yuruyuru Ryoushu Life ~ Isekai de Ryuutei no Chikara Hiroimashita ~ 天下無双の嫁軍団とはじめる、ゆるゆる領主ライフ ~異世界で竜帝の力拾いました~ 竜帝の後継者と、天下無双の嫁軍団 ーいまさら覚醒した元中二病アラサーの建国記 (Old title)